Couple Gets Big Surprise with Naturally Conceived Quadruplets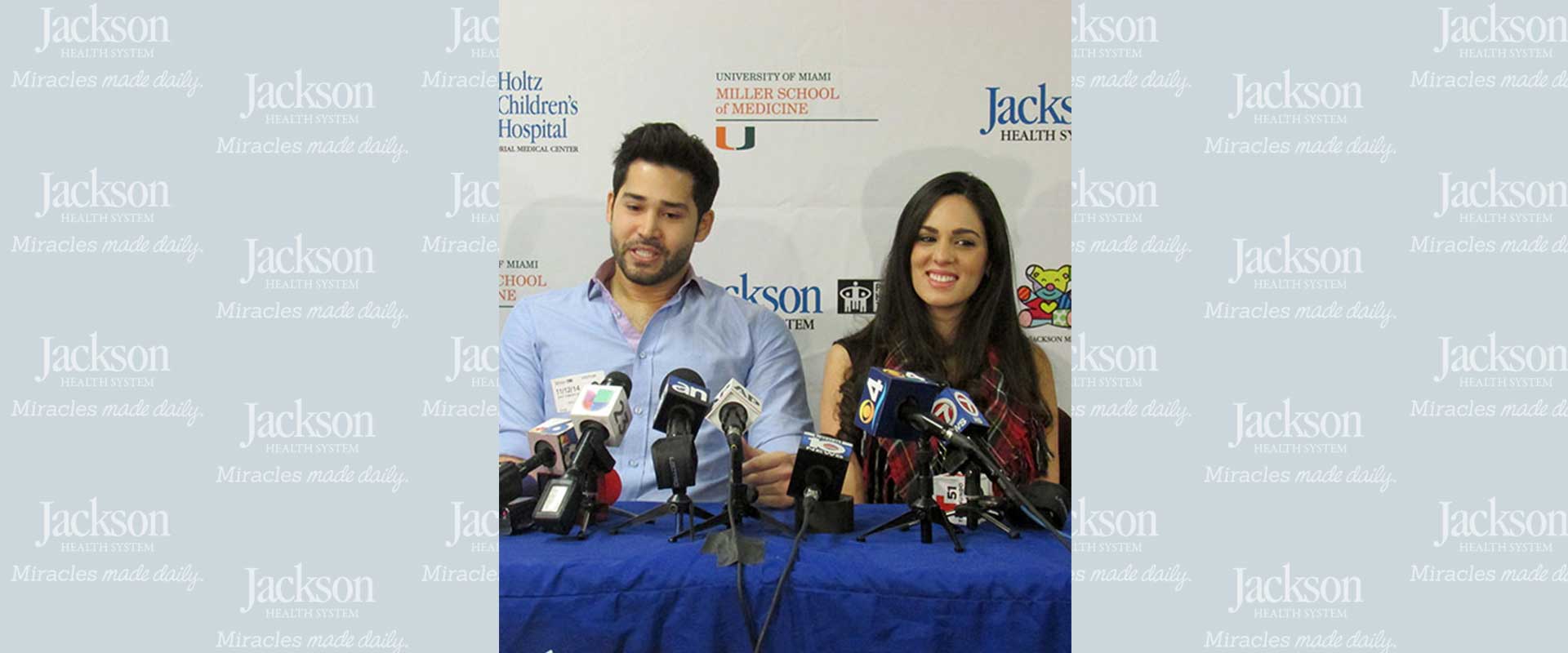 In February 2014, Ivanna Cardenas Gutierrez was excited to learn that she was going to be a mom. When she and her husband David Gutierrez went to the doctor to confirm her pregnancy, they received a giant surprise.
"The doctor said we were having twins – and I was shocked," David said. "Then, he said there were three babies. Two minutes later, he said there was a fourth. I was speechless."
The couple conceived quadruplets naturally, an extremely rare occurrence that happens in just 1 in 700,000 pregnancies. Approximately 90 percent of quadruplets are conceived with the assistance of medical technology.
Ivanna, then 27, turned to Dr. Salih Yasin, a UHealth/Jackson obstetrician/gynecologist who specializes in high-risk pregnancies and the delivery of multiples, to oversee her care.
Everything was going smoothly and Ivanna was feeling great when she went in for her 27-week check-up. But tests revealed that one of the babies was not getting enough nutrients and was at risk. A decision was made to deliver all of the babies that day – three months before their November 15 due date.
A multidisciplinary team of specialists staffed the operating room at Jackson Memorial Hospital for the emergency Cesarean section. In less than two minutes, Dr. Yasin delivered three boys and one girl – Julian, Sebastian, Gabriel, and Francesca. Julian, the largest, weighed 2 pounds, 3 ounces, while Gabriel, the smallest, weighed 1 pound, 3 ounces.
The babies were cared for by a team of neonatologists at the Schatzi Kassal Project: New Born Neonatal Intensive Care Unit (NICU) at Holtz Children's Hospital, where they grew stronger. After a few months, Francesca was the first to be released from the hospital, with her brothers soon following after her.
Trending Stories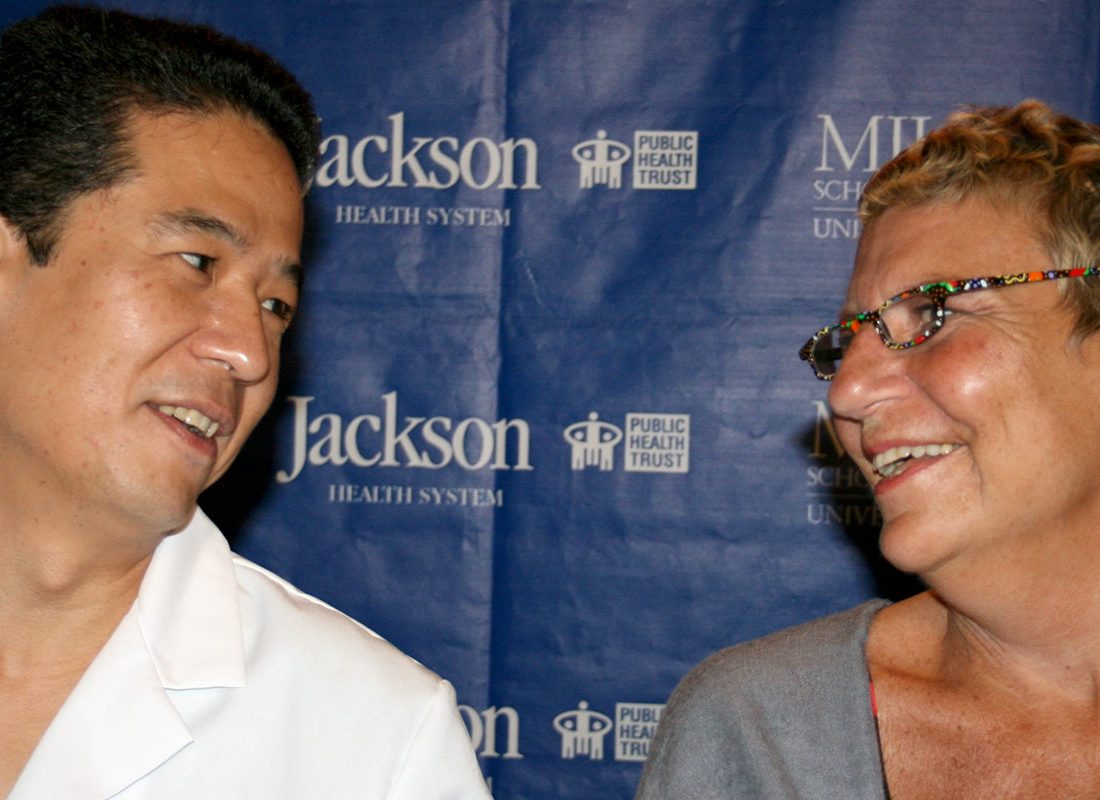 Opens story page.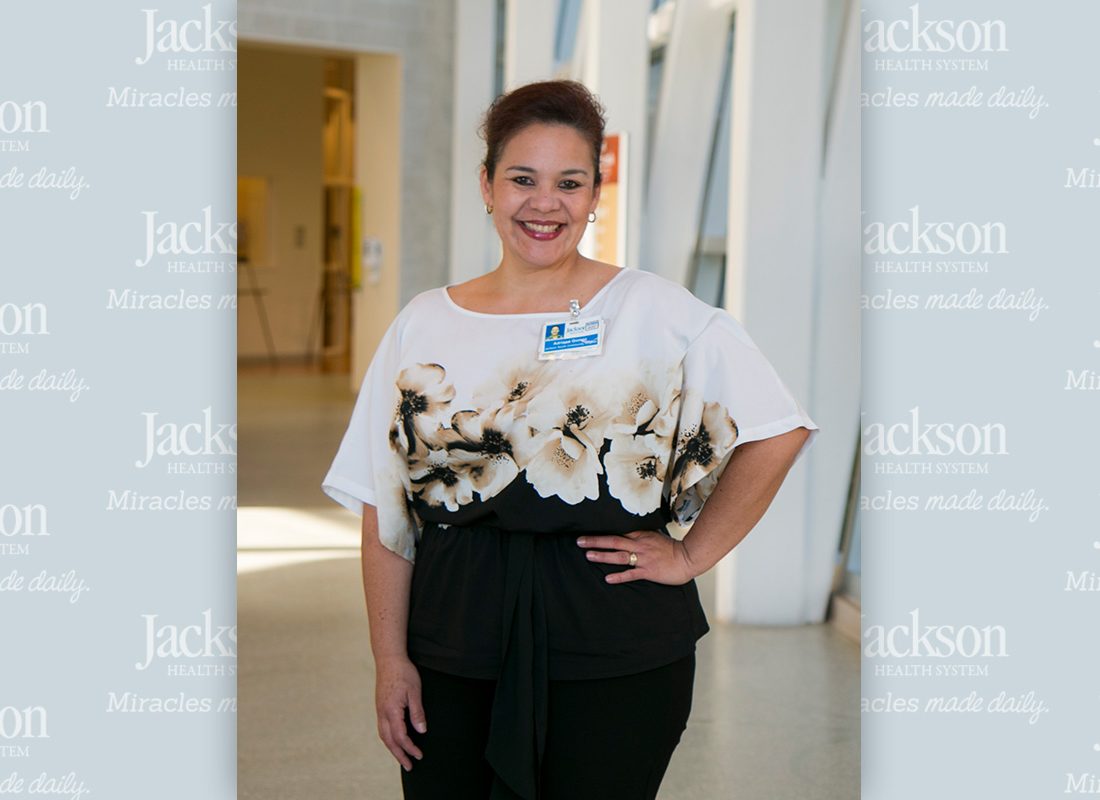 Opens story page.
Feb. 2018 | Employee Stories
Jackson, My Second Home
. Link opens story page.
I joined the Jackson family in April 2000 as a clerk stenographer in Corrections Health Services. At the time, my aunt, who was part of the organization in 1988 and came back in 1998, suggested I apply because she thought I would be great for the position.
Explore

in story page.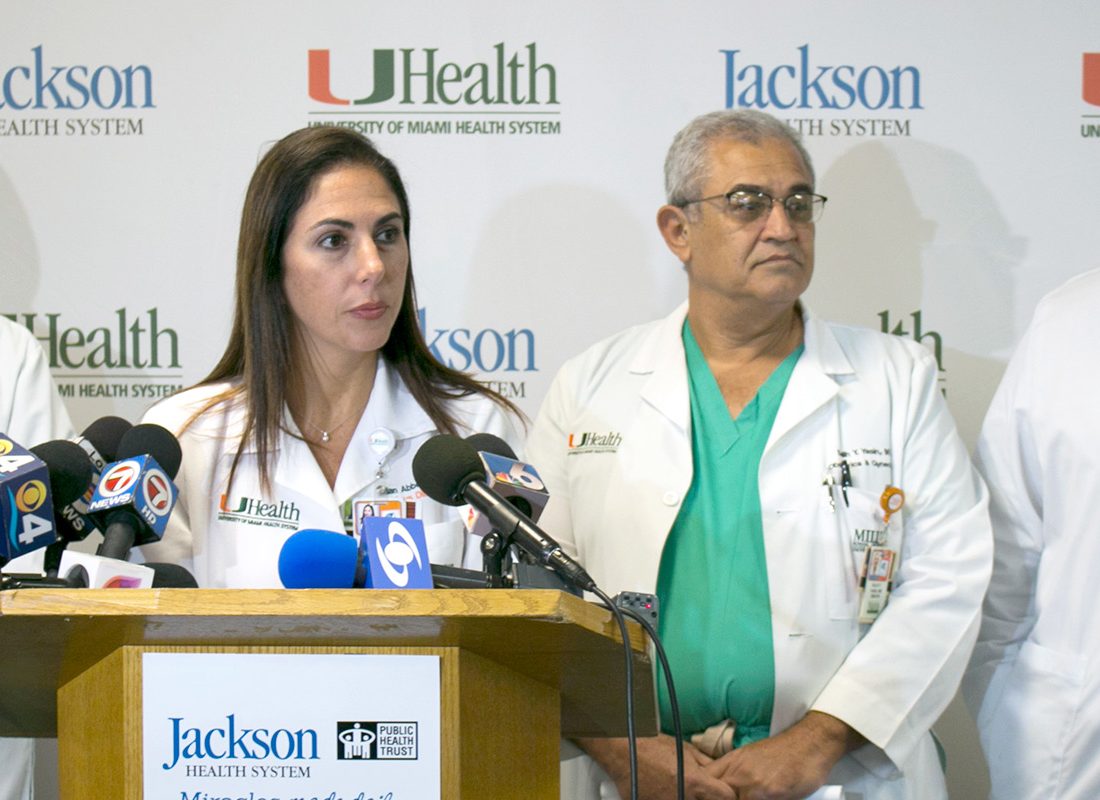 Opens story page.