First Adult Heart Transplant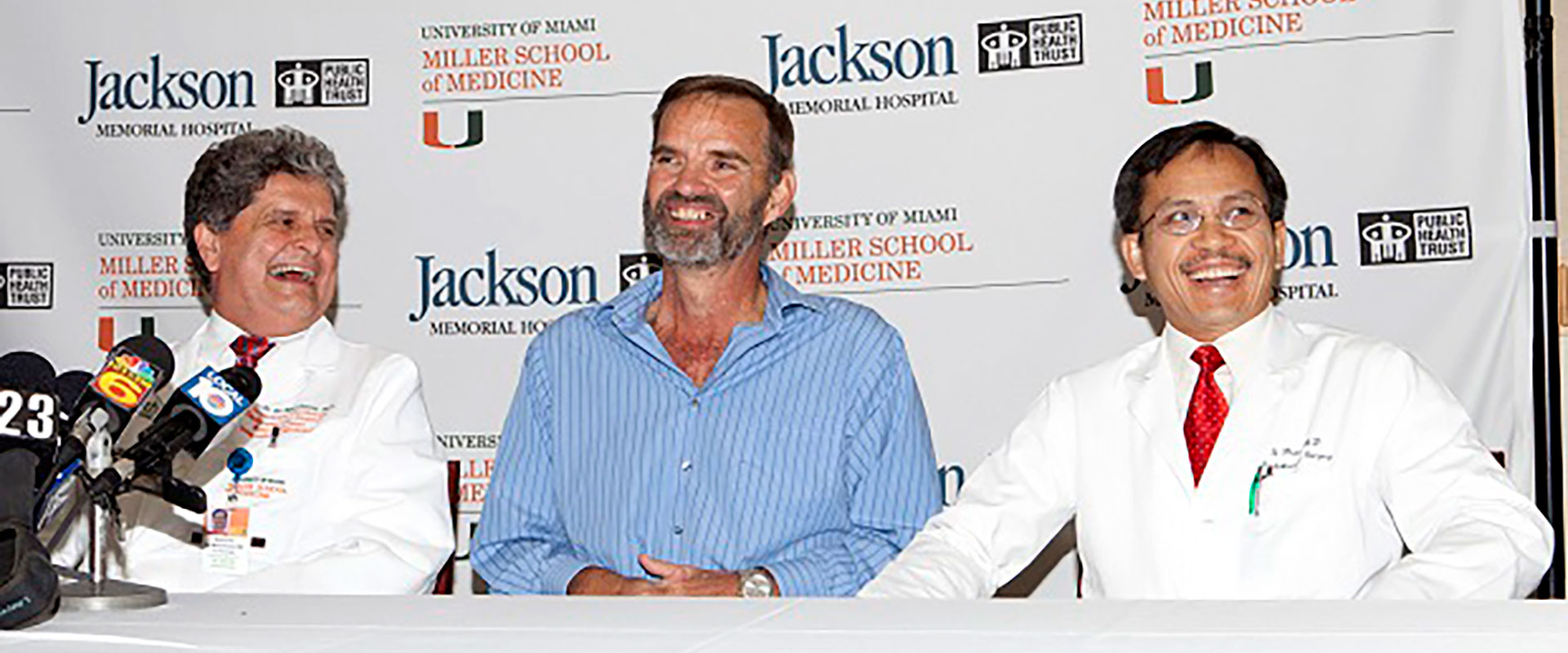 On Thanksgiving Day in 1986, Mark Frye underwent heart transplant surgery at Jackson
Memorial Hospital. On the same day that his life was saved, he also became the first heart
transplant recipient in South Florida's history.
Mark's journey toward transplantation began following an accident on a backhoe at his family's
tool rental business. The injuries that he sustained led doctors to discover that he had a heart
condition called idiopathic dilated cardiomyopathy, a condition that occurs when the left
ventricle of the heart becomes enlarged, and cannot efficiently pump blood out of the organ.
Mark was placed on the national waiting list. Within two months, a heart became available,
coincidentally on Thanksgiving Day.
Scheduled to undergo the first heart transplant in South Florida, it was not only a big deal for
Mark and his family, but also a milestone for the medical team at what is now known as the
Miami Transplant Institute – an affiliation between Jackson Health System and the University
of Miami Health System.
UM/Jackson physician Dr. Hooshang Bolooki, who launched the heart transplant program,
UM/Jackson physician Dr. Eduardo de Marchena, and Laurie Futterman, the nurse
practitioner, led the historic surgery. The team's only experience up to that point was months of
preparation and hundreds of hours of rehearsal.
Today, the Miami Transplant Institute performs 30 to 40 heart transplants and VAD procedures
annually for adult and pediatric patients, and to date, they have performed 775 total.
Trending Stories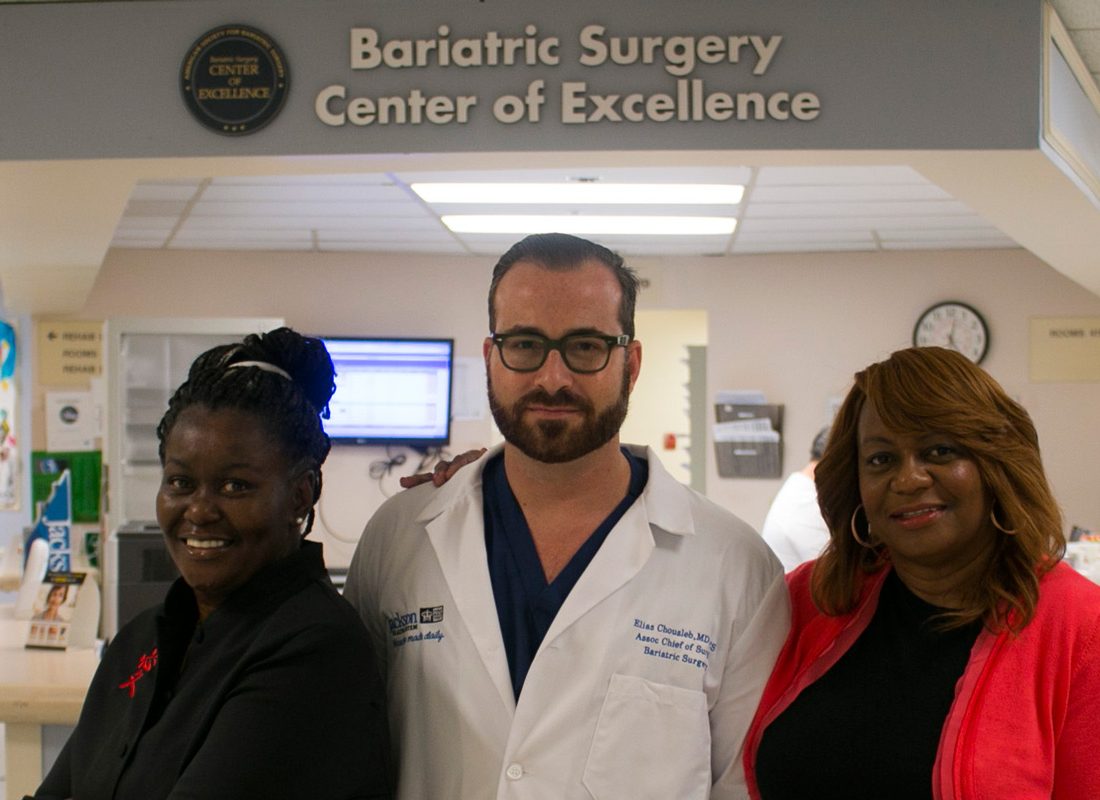 Opens story page.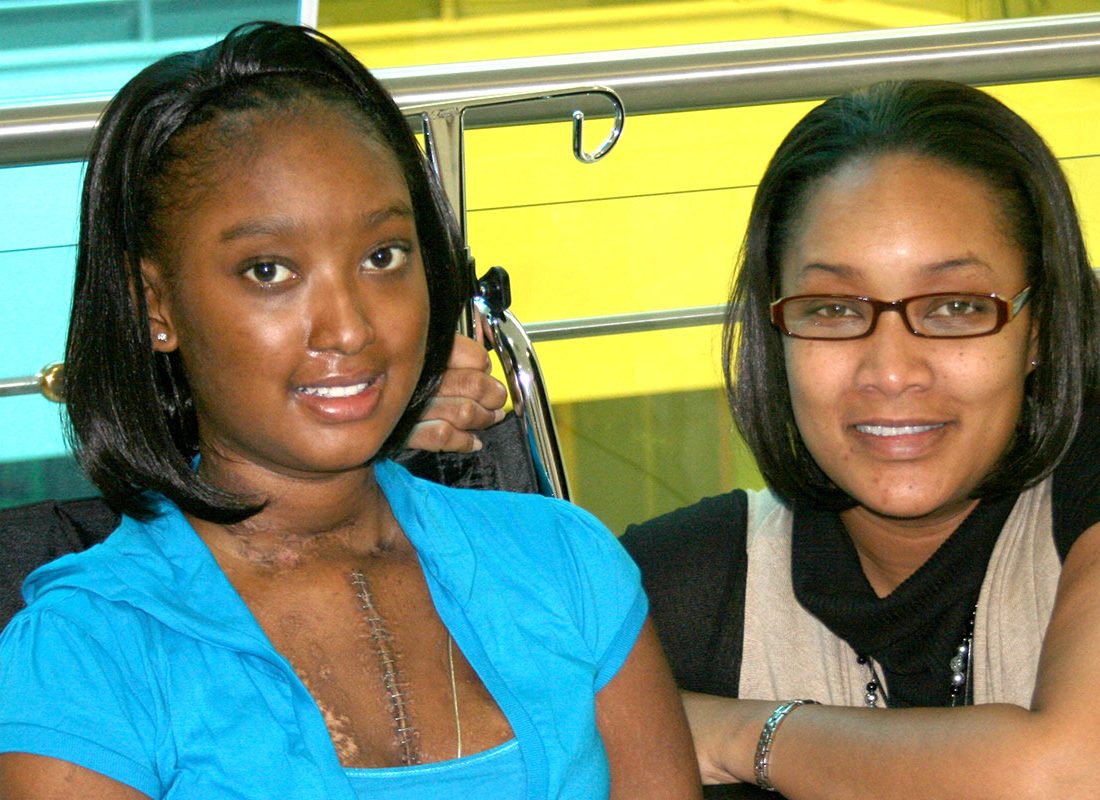 Opens story page.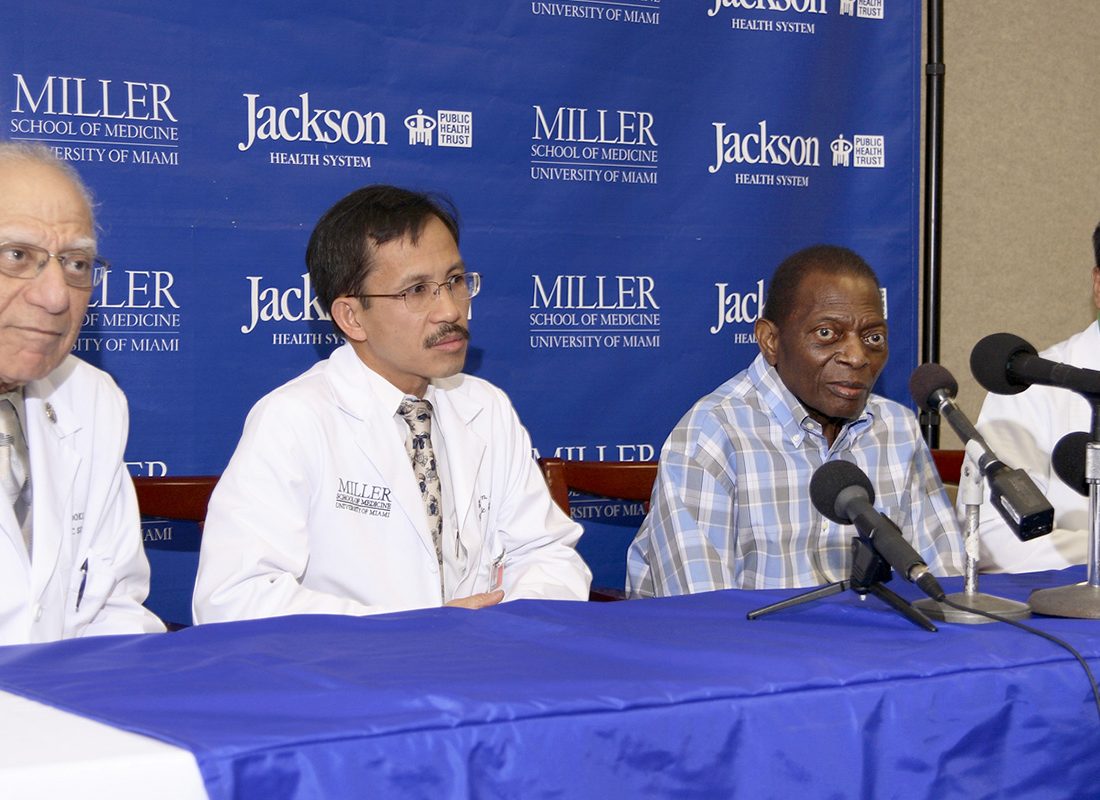 Opens story page.