Removal of Brain Tumors from Pregnant Woman Is Followed by a Successful Delivery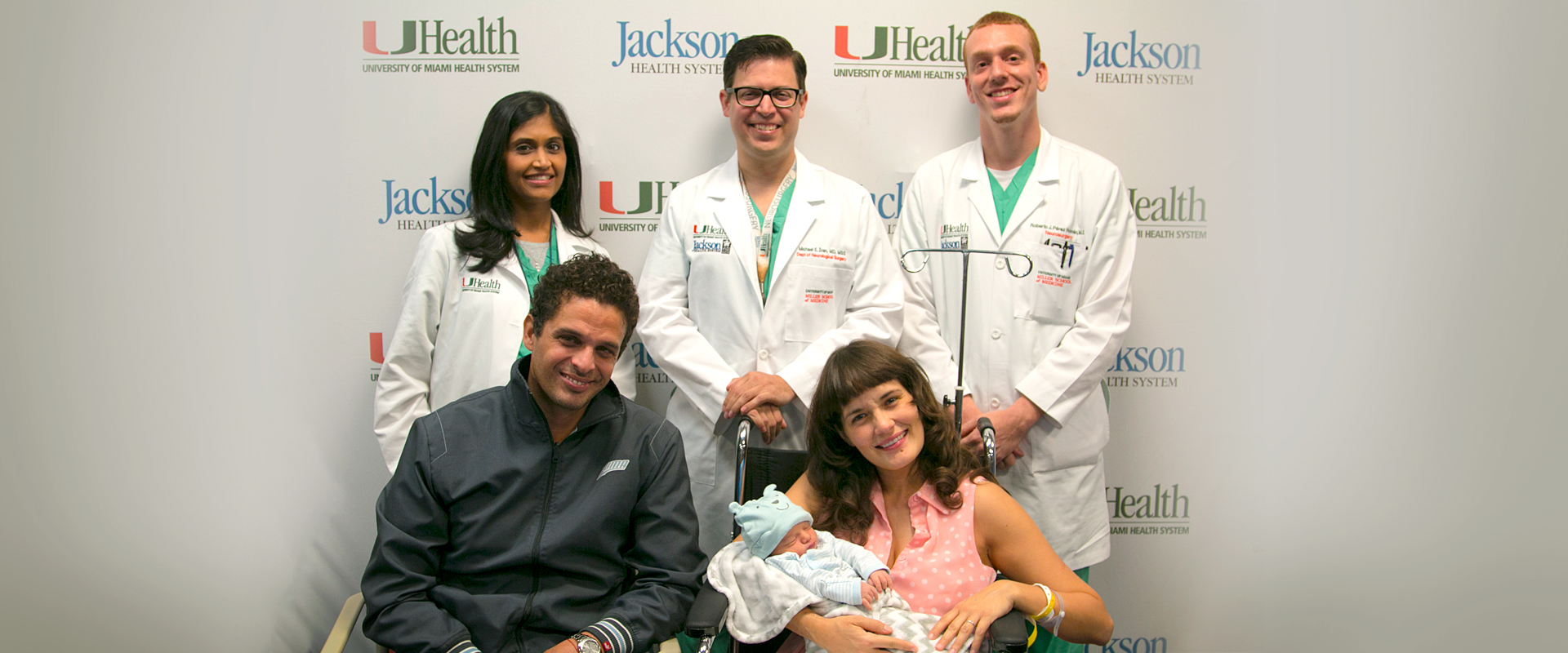 Maria Emilse Muñoz Peña, 32, was 27 weeks pregnant in December 2016 when she began losing her vision.
Thinking it was a side effect of her pregnancy, she didn't pay much attention to it. But her vision progressively worsened to the point that she couldn't read, so she went to an ophthalmologist for a checkup.
When the doctor discovered her eyesight was perfect and not causing her vision loss, he immediately recommended she go to the emergency room at Bascom Palmer Eye Institute for a scan of her brain.
"He told me it was life or death," Maria recalled.
An MRI revealed she had a large, benign meningioma, a tumor that forms on the membranes that cover the brain, which was pushing against both optic nerves and was causing near blindness.
"I was very afraid, mostly because of my baby," she said.
Maria was immediately sent to the obstetrics emergency unit at The Women's Hospital at Jackson Memorial. There, she was seen by UHealth/Jackson neurosurgeon Dr. Michael E. Ivan, who decided that surgical removal of the tumor was the best option.
Dr. Ivan led a complex, 12-hour surgery on December 29 at Jackson Memorial Hospital to remove the tumor. While operating, he discovered a second benign brain tumor, which he also removed.
In less than a week, Maria returned home to continue recovering and finish the remainder of her pregnancy. She delivered Santino Michar Peña via C-section on March 20, 2017 at The Women's Hospital.
"If I had to go through this ordeal, Jackson is the best place in the United States to handle such a complex case," she said. "This is a miracle times two – first me surviving brain surgery, and then my baby being born healthy."
Trending Stories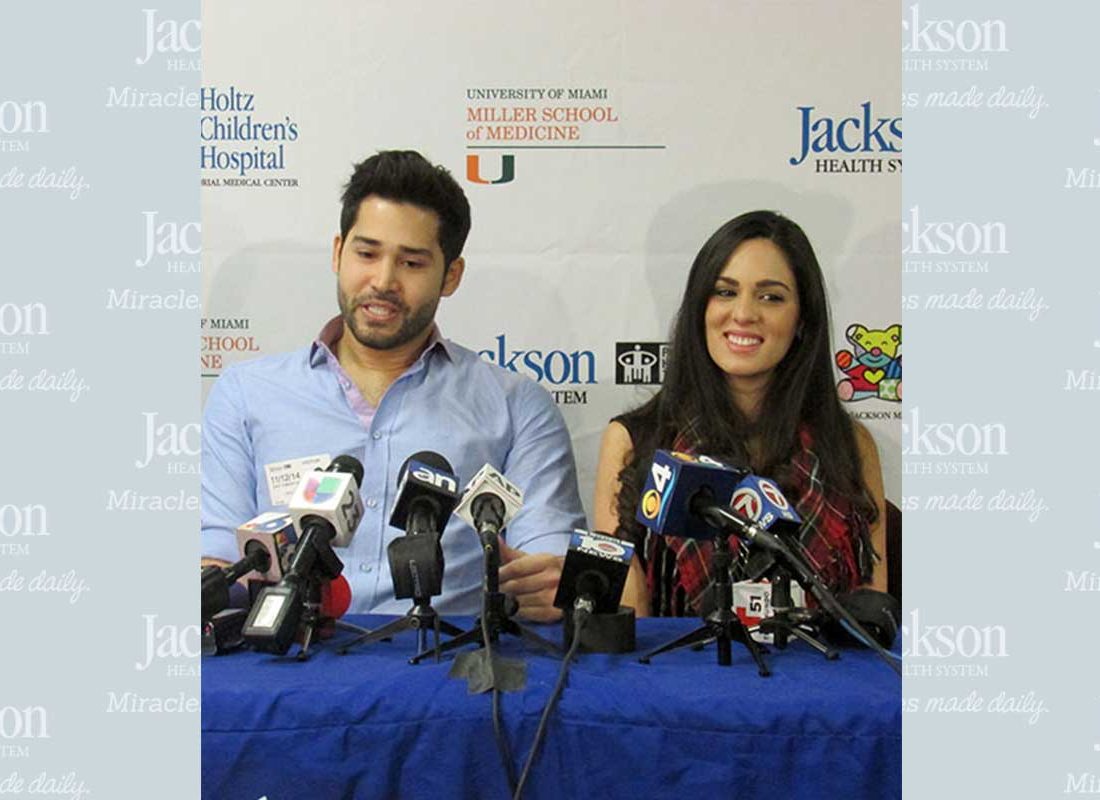 Opens story page.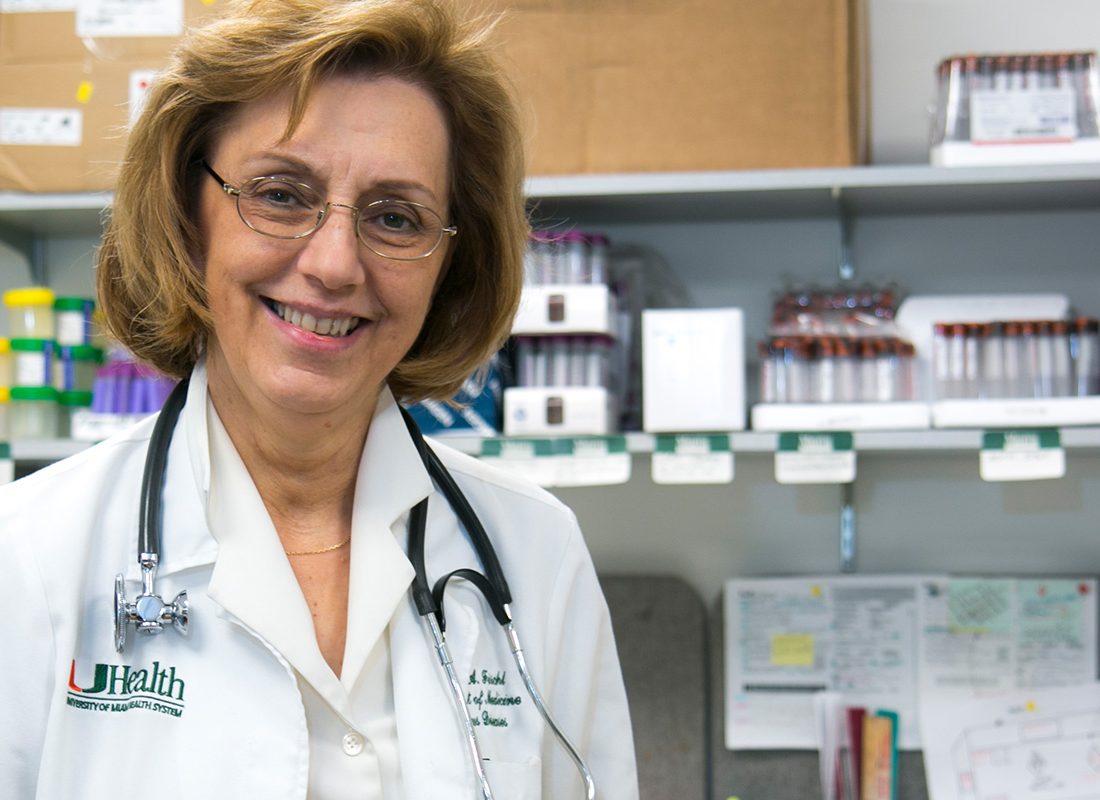 Opens story page.
Feb. 2018 | Employee Stories
Fighting the Unknown
. Link opens story page.
More than 30 years ago, Miami became the epicenter of the AIDS epidemic. When the first patients came to Jackson Memorial Hospital in the 1980s with this unnamed disease, I was a young doctor, fresh out of residency, at the beginning of my career.
Explore

in story page.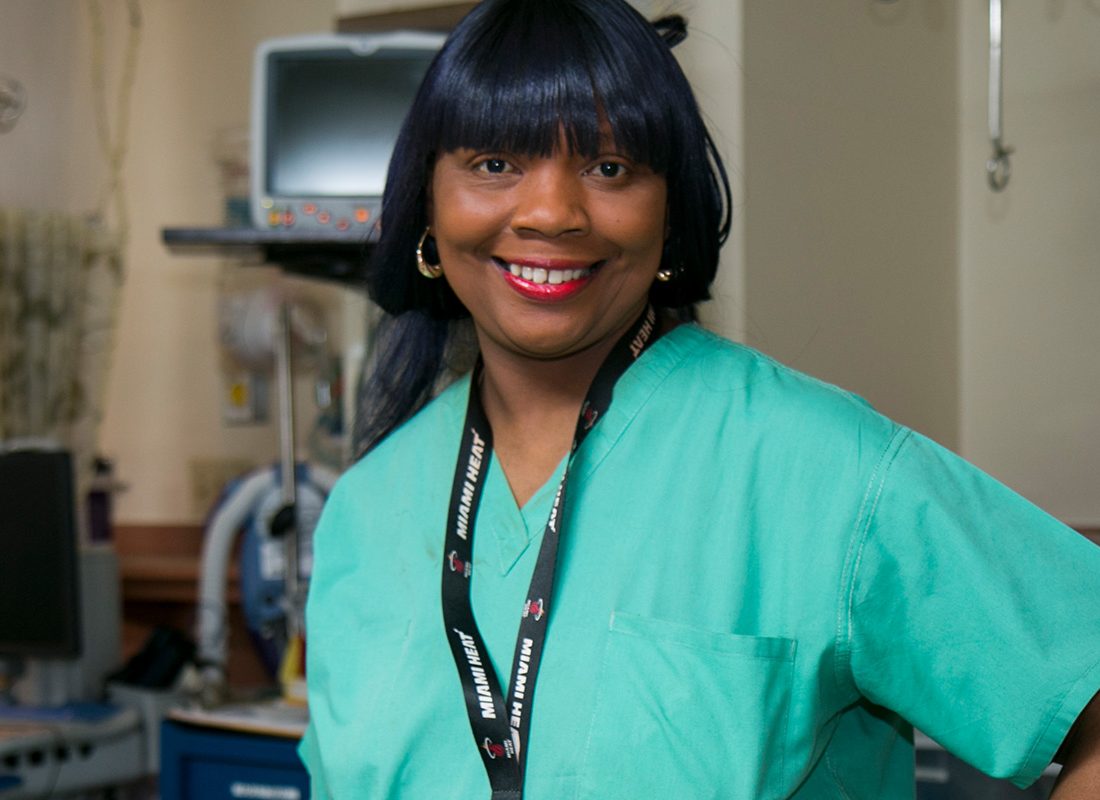 Opens story page.